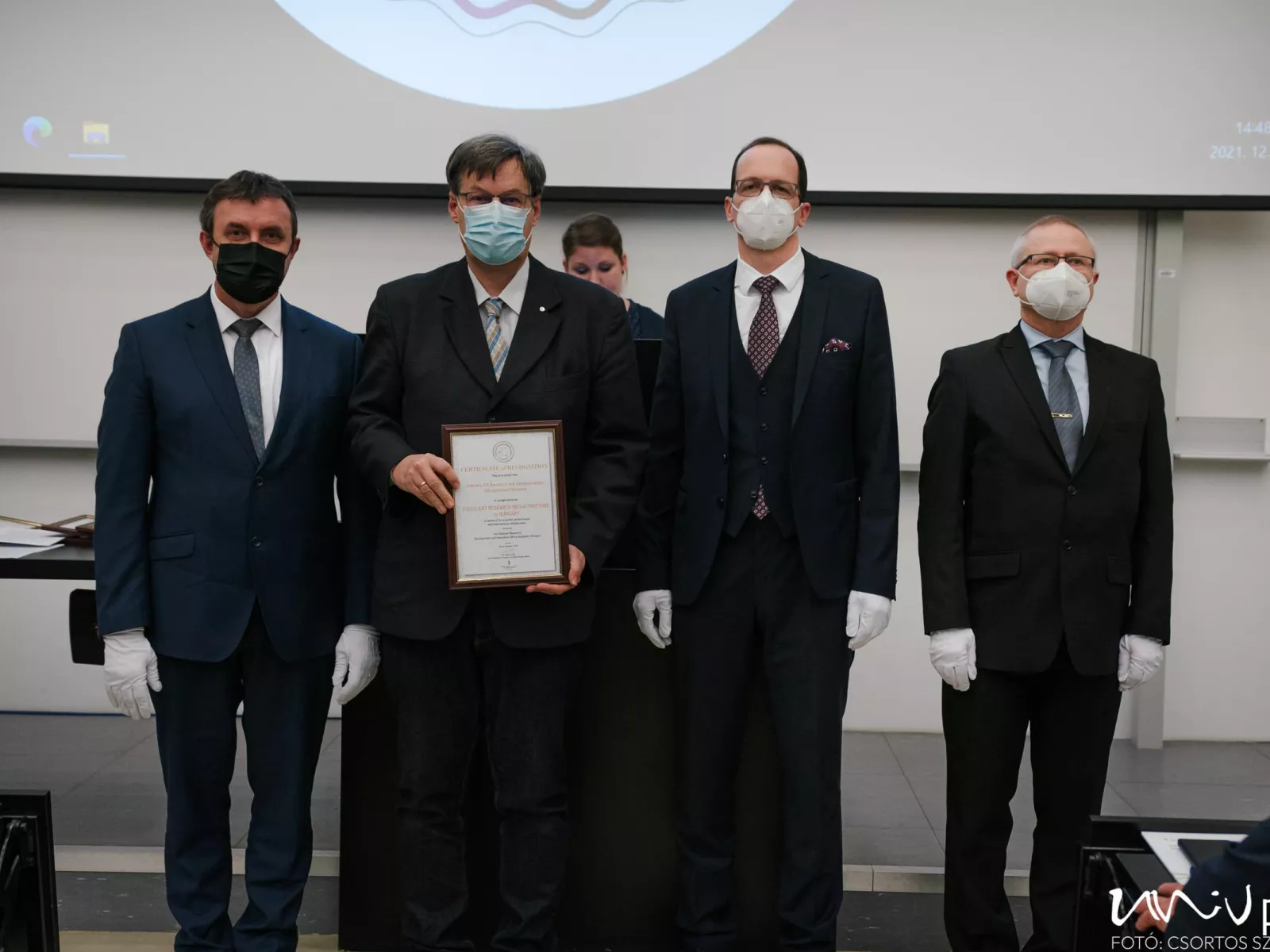 SZTAKI's 3D measurement and modelling system, SZTAKI's and BME's Industry 4.0 research and demonstration infrastructure, ELKH's research cloud service developed jointly with Wigner, and SZTAKI's digital holographic microscopes were also selected as "Excellent Research Infrastructures" in the TOP50 Research Infrastructure programme of the National Research and Innovation Foundation. The official English publication is available here.
The award ceremony was held on 16 December at the University of Pécs. The event included a speech by Minister of Innovation and Technology László Palkovics before the presentation of the Outstanding Research Infrastructure awards by the National Research Infrastructure Committee (NKIB), in which he highlighted the achievements of recent years and the increase in the number of staff at R&D sites. This was followed by awards to Hungary's "TOP 50" excellent research infrastructures, including four led by SZTAKI.
One of these was the Industry 4.0 Research and Demonstration Infrastructure Network, of which two elements are also located at SZTAKI: the cyber-physics prototype system of the Győr laboratory is aimed at basic research solutions to high-level research problems, while the Smart Factory prototype system in Budapest is a room-sized reconstruction of a smart factory built for research purposes. The third station, operated at BME, is mainly aimed at SMEs, to help more companies take advantage of the opportunities offered by the fourth industrial revolution.
Photo: Szabolcs Csortos